Empower your Team with Simplified Time & Attendance Software
Preview Personelle free today!
Get started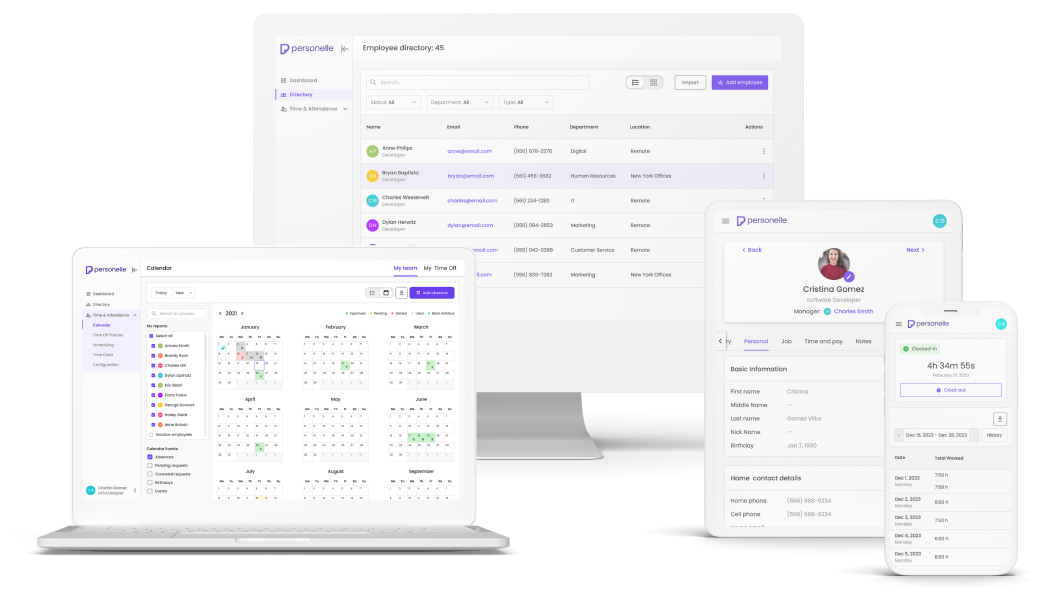 Your
Personnel

Hub
Elevate your business with a single source of truth - centralized recordkeeping. Maintain essential employee information, encompassing contact details, job specifics, sensitive documents, as well as time and pay details in one secure platform.
Flexible reporting options enable data-driven decisions to help you save time and money, while maintaining compliance for your business.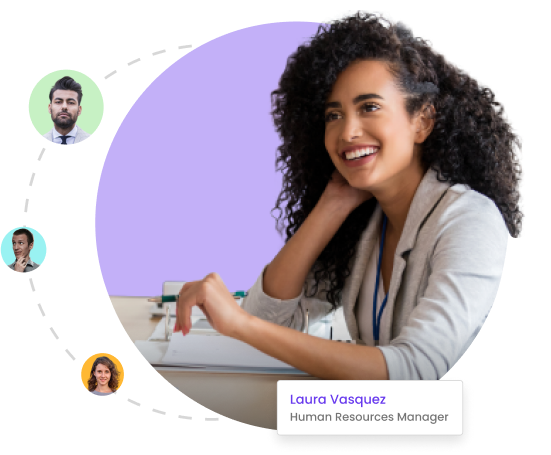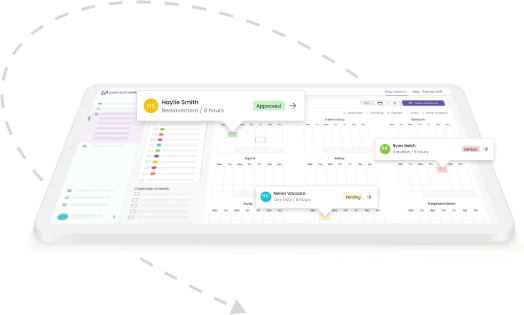 Effortless Time Off Management
Personelle helps you create time off policies that make sense for businesses of any size or industry. Time bank tracking and accruals don't need to be a headache.
Employees can check their current time off balance and any upcoming time scheduled in seconds, while managers can swiftly approve or deny requests with just a few clicks.
Easy Employee Time Tracking
Ditch the punch cards and time clock stations! Enable your employees to clock-in-and-out quickly and easily with Personelle.
For managers, gain enhanced oversight with in-depth logs of hours and breaks to supercharge productivity and gain insight into your labor costs. Then, calculate what's necessary for payroll.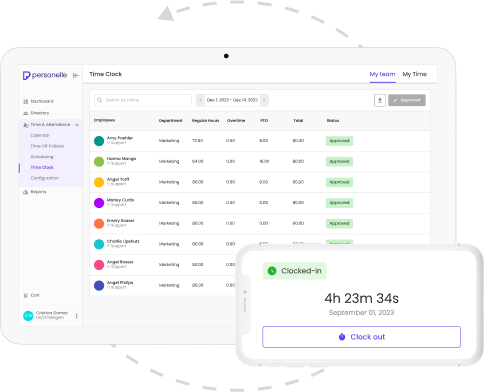 Create Clarity Around Employee Schedules
No more "When am I working?" calls! Intuitive employee scheduling features ensure you can craft and communicate when and where your people are needed. Guarantee equitable shift distribution while factoring in employee preferences and workload balance.
Instantly send schedules directly to your team and promptly update them on any modifications, keeping everyone informed and aligned. Make your team members feel valued with tools that empower them to manage their schedules.
Perfect for Businesses of All Sizes and Needs
Intuitive & Accessible
Giving your employees the tools they need to succeed is paramount. Personelle has been designed to be seamless, lightweight, and intuitive, aligning with accessibility standards promoting inclusivity for all.
Secure & Compliant
Trust in a HR platform that's built on modern technologies, safeguarding your employee and compliance data with the highest standards in security and privacy.
Employee self-service
Save time by connecting your employees with Personelle which means less workload for you, so you can spend your time on what truly matters: your people and your business.
Built to Scale
Build a more connected, resilient, and engaged team with a platform that scales with your company and culture, remaining affordable as you grow to any size.
Get started with a demo!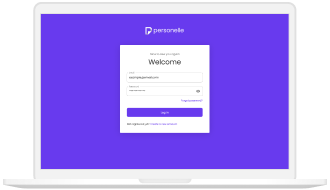 Create Account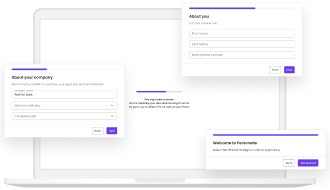 Enter Info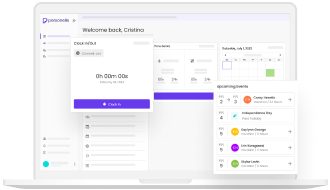 Start Demo!
Get started
Frequently Asked Questions
Personelle is a digital HR solution to manage all of your employee needs in one convenient platform. This includes:
Employee Records: stay in compliance by maintaining accurate information on your employees including contact information, job details, and time and pay.
Time and Attendance: set up time off policies, employees can clock in and out, approve time sheets, and create schedules. Stay tuned as we roll out more options for hiring and growth, compliance, and more!
TrackSmart accounts will be migrated to the new Personelle platform by the end of this year. We will continue to update you with ongoing email communications. In the meantime, create an account by visiting my.personelle.com to preview all the features Personelle has to offer.
All of your data in the last year will be moved over. In the event that a piece of data is missing or you need more historical data, we can retrieve it for you.
Personelle will offer the following features:
Employee directory to maintain employee data including employee contact details, job details, time and pay.
Time and Attendance will offer the following:
Time Off Policies: Create and manage time off policies including setting up your preferred time bank, setting the allowed hours employees can accrue, benefit year, and more.
Time Clock: Give employees self-service access to clock in and out, and allow supervisors to approve and edit time cards.
Calendar: Manage employee time off by allowing employees to request time off, tracking hours used relative to your configured time bank selection and policies, and identifying attendance patterns such as tardiness, no-shows, early leave, and more.
Scheduling: Create employee shift schedules for multiple departments and publish employee weekly schedules so employees can easily view online .
Privacy and Security: Enhanced security to protect employee data.
Improved user interface: the design is much more intuitive so you can easily navigate the features of the platform, while meeting all accessibility guidelines.
Multiple Companies: If an employee works for multiple companies, they can now be invited to use self-service under the same email address. They can select the company they want to interact with after successfully logging in.
At this time, Personelle does not have a mobile application for IOS or Android. However, the platform is mobile-friendly, so you can easily access the platform from your mobile browser.
We've selected the most valuable reports so you can get started in the Personelle platform as we continue development.
In Scheduling, employees cannot swap shifts with each other. However, supervisors and admins can easily change employee shifts, republish, and notify employees in a few short steps.
There is no mobile application at this time.
All employees must be invited to use self-service on the Personelle platform. Once invited, you can set up their permission levels for each area: Employee Records and Time and Attendance.
The subscription change works in your favor! Time and Attendance on the Personelle platform is a single subscription unlike TrackSmart where you needed to have two separate accounts with two separate subscriptions. You will automatically get the full Time and Attendance suite regardless of what you had in TrackSmart. During your renewals, you will pay for a single subscription.
To better align with both smaller and larger organizations, the Personelle pricing will be based on each user per subscription. A user is defined as someone with self-service access.
We will notify you in advance of minimal downtime which is needed to migrate all TrackSmart data into the Personelle platform. Once the data is migrated, you will not be able to use the TrackSmart platform again in order to ensure we are not missing any data in Personelle.
You will not need to change your email address but you will need to update your password which ensures security as you make the transition.
Rest assured, we will be sharing the next steps soon to ensure you and your business have a smooth transition to Personelle. Stay tuned for more information.