For more than 10 years, TrackSmart has been helping small businesses like yours take back their time and focus on what matters most. Today, we're thrilled to announce the next phase in our vision for time and attendance. Our team has been hard at work over the past few years building a more modern and comprehensive HR platform — Personelle!
Our journey has been guided by your invaluable feedback, which has driven us to develop a platform that aligns seamlessly with your needs. We understand that change can sometimes be met with apprehension, especially when you're accustomed to the familiar. That's why we want to assure you that this transition is an upgrade to a better, more comprehensive and efficient solution.
The future of TrackSmart is in Personelle. Before the end of this year, we'll be transitioning you and your team to this innovative platform. Our priority is to make this transition as smooth and positive as possible with minimal disruption.
In the meantime, we invite you to preview Personelle by clicking the button below. You'll be able to create an account and try it out with demo data.
Preview Personelle
What You Can Look Forward To

No Added Costs
You will not be charged anything additional for your current subscription term. As a loyal customer, you will receive our Time & Attendance suite which includes: Attendance Calendar, Time Off Requests, Time Off Policies, Scheduling, and Time Clock.

Enhanced User Experience
Personelle is designed to be intuitive and user-friendly, enhancing your day-to-day tasks and productivity with significant enhancements to what you're used to.
Preview Personelle Today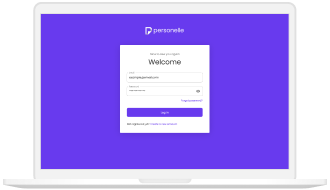 Create Account
Create an account with the same email address you used to manage TrackSmart by visiting my.personelle.com.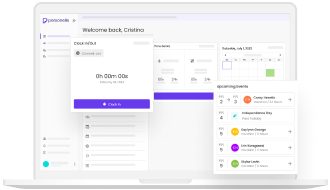 Log In
Once you're logged in, you'll have a demo company to preview many of the features you'll have when the transition is completed.
Preview Personelle
Should you have any feedback, feel free to share it here: Feedback Form.
We understand that change can be met with a mix of excitement and nervousness, and we're here to answer any questions or concerns you may have. Please keep an eye out for further communication regarding the migration process, including key dates and steps to follow. If you have any immediate questions, don't hesitate to reach out to our dedicated support team at support@tracksmart.zendesk.com.
Thank you for being an integral part of the TrackSmart community. We're excited to embark on this new journey together with Personelle, and we're confident it will bring a host of benefits to your business operations.